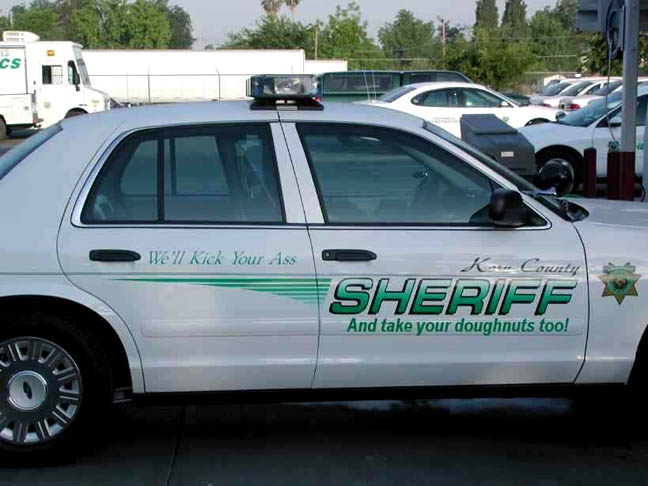 I lived in Kern County and this is NOT a joking matter and I take it as the truth.
Click here
to read the ridiculous story surrounding this picture.
Click here
to remember the national spotlight that makes you wonder why you recognized this name somehow.
Click here
to read some current drama with their law enforcement
post edit:
Regardless of the woman's above political affiliations, her rights were violated!
The videos above are good, but the woman involved stated she was a Sovereign Woman on the land..after an email session, she is NOT a part of the
Sovereign Citizen Movement.